Yield: 4 servings | Prep Time: 45 minutes | Cook Time: 14 minutes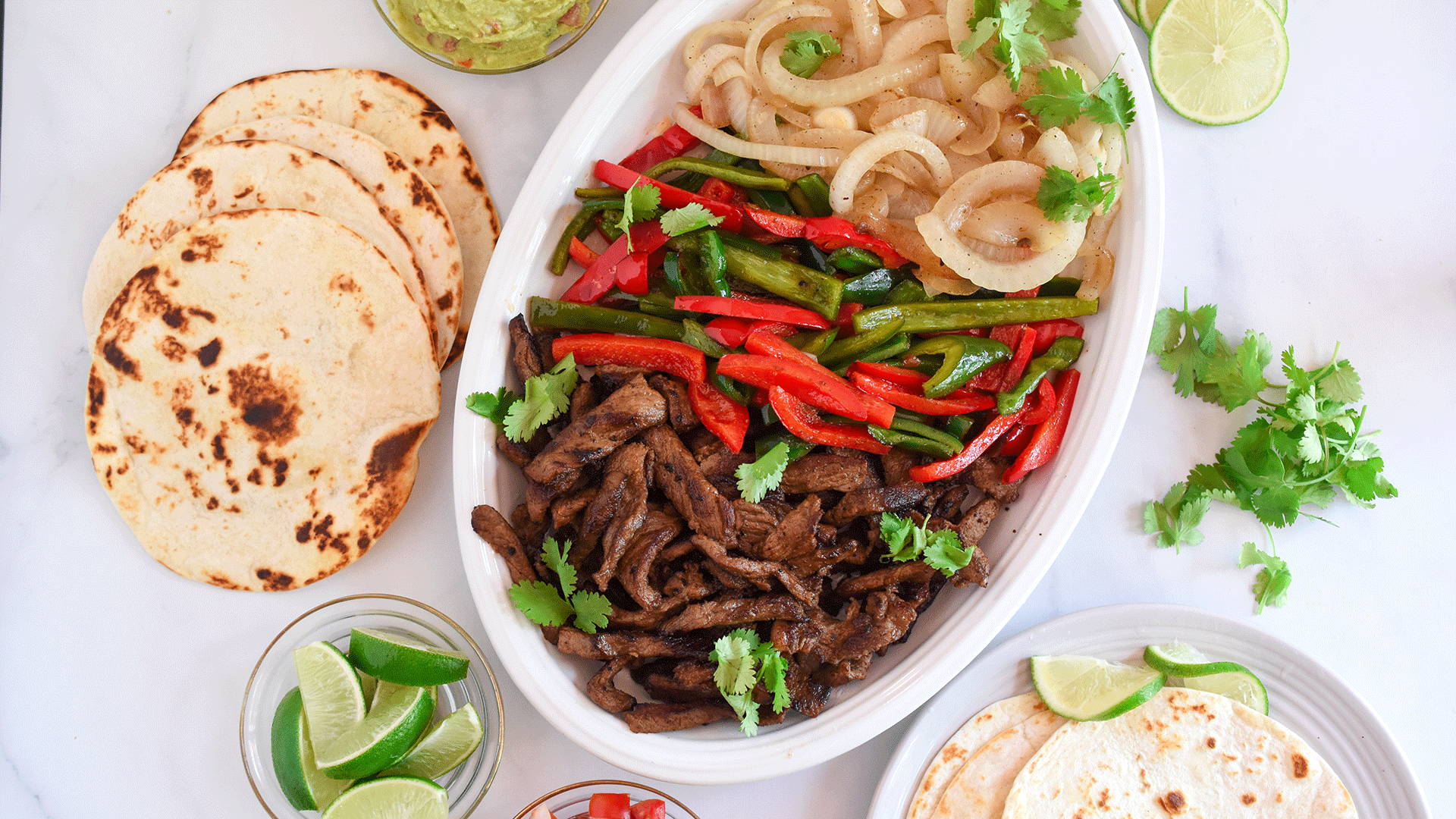 Ingredients:
2 – 12 oz. NY Strip Steaks

1 red bell pepper, cut into strips

1 lg. poblano pepper, cut into strips

1 onion, cut into strips

2 Tbsp. canola oil

8 flour tortillas

Guacamole, optional

Sour cream, optional

Marinade:
½ C. olive oil

¼ C. lime juice

¼ C. orange juice

3 cloves garlic, rough chopped

1 tsp. coarse salt

½ tsp. black pepper

1 tsp. cumin

1 tsp. paprika

½ tsp. oregano

¼ tsp. chipotle powder
---

DIRECTIONS
Slice the steaks into thin strips.
Combine all the marinade ingredients and pour over the steak in a resealable bag.
Allow to marinate for at least 30 minutes or overnight.
Remove steak from the marinade.
In a large skillet, add the oil and heat over med-high heat for 2 minutes.
Add the steak strips and cook for 3-5 minutes. Remove from the pan and set aside.
Add the peppers and onion and cook for 7-9 minutes or until crisp-tender.
Add the steak back to the pan, stir and keep on very low heat.
Heat the tortillas in a dry skillet or in the microwave with a damp paper towel.
Assemble the fajitas by topping each tortilla with steak strips and peppers and onion.
Serve with guacamole and sour cream if desired.