Yield: 4 servings | Prep Time: 10 minutes | Cook Time: 25 minutes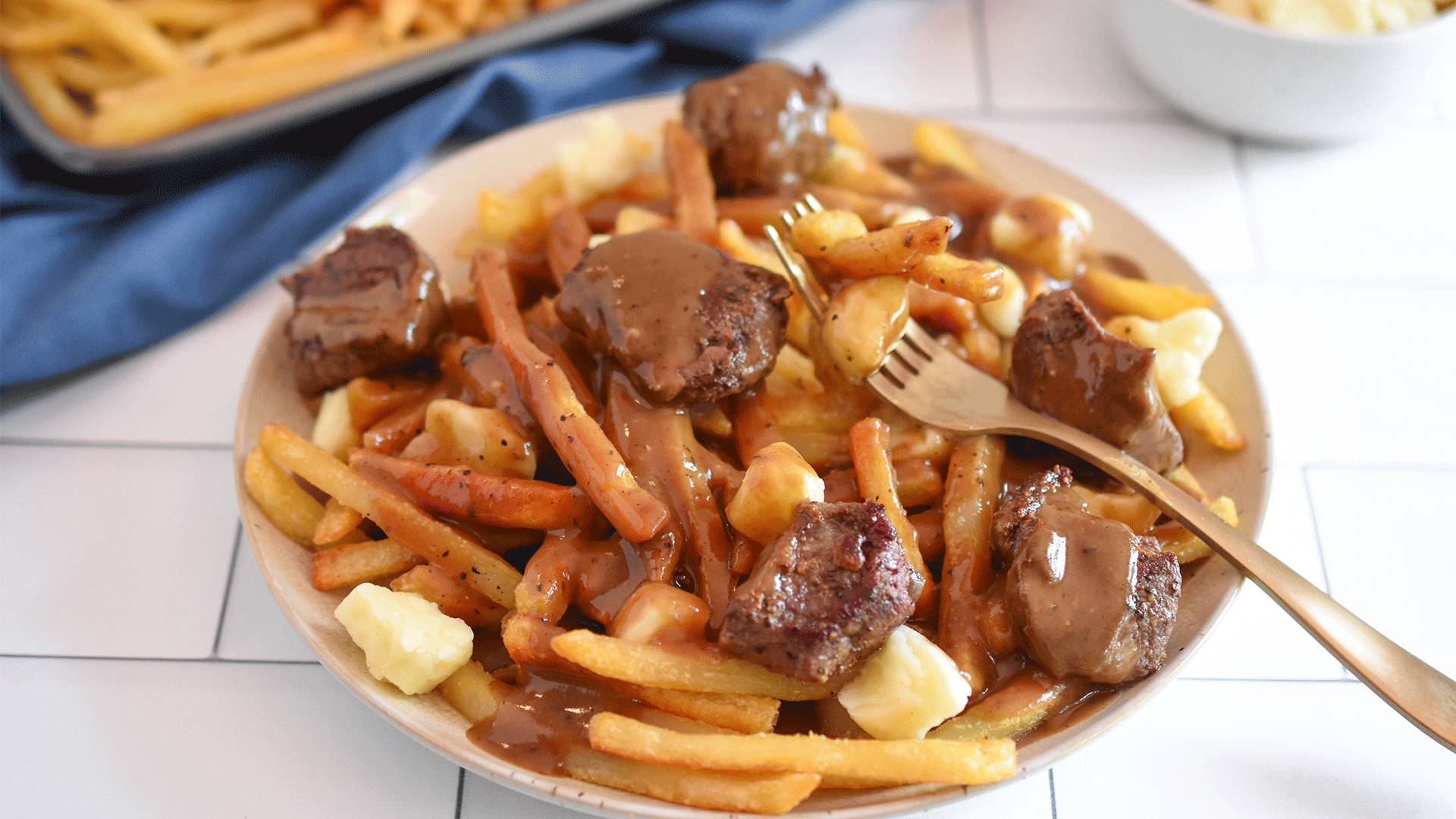 1 – 26 oz. bag frozen fast food style crispy fries

2 – 8 oz. packages filet tips

1 tsp. coarse salt

1 tsp. black pepper

½ tsp. garlic powder

2 tsp. olive oil

10 oz. cheese curds
Gravy Ingredients:
¼ C. unsalted butter

1/3 C. flour

3 C. reduced sodium beef broth

1 tsp. Worcestershire sauce

½ tsp. coarse salt

½ tsp. black pepper
---

DIRECTIONS
Preheat oven and bake fries as directed.

While fries are baking, toss the filet tips with the salt, pepper, and garlic powder.

In a heavy bottomed skillet, heat the olive oil over medium-high heat for 2 minutes.

Add the filet tips and cook 2-3 minutes per side then remove from the pan; set aside.

Turn the heat down to medium and add the butter.

Once the butter is melted, whisk in the flour and cook for 2 minutes, whisking continuously.

Slowly add the beef broth and whisk to incorporate.

Turn heat back up to medium-high and bring to a boil.

Once it boils, reduce heat and simmer, whisking frequently, for 15 minutes or until reduced and thickened.

Stir in the Worcestershire sauce, salt and pepper.

When the fries are done, divide them among four plates.

Top each with equal amounts of filet tips and cheese curds.

Top with a generous amount of hot gravy.