made with Texas Roadhouse Margarita mixer

Prep Time: 10 minutes
| Marinade time: 6 Hours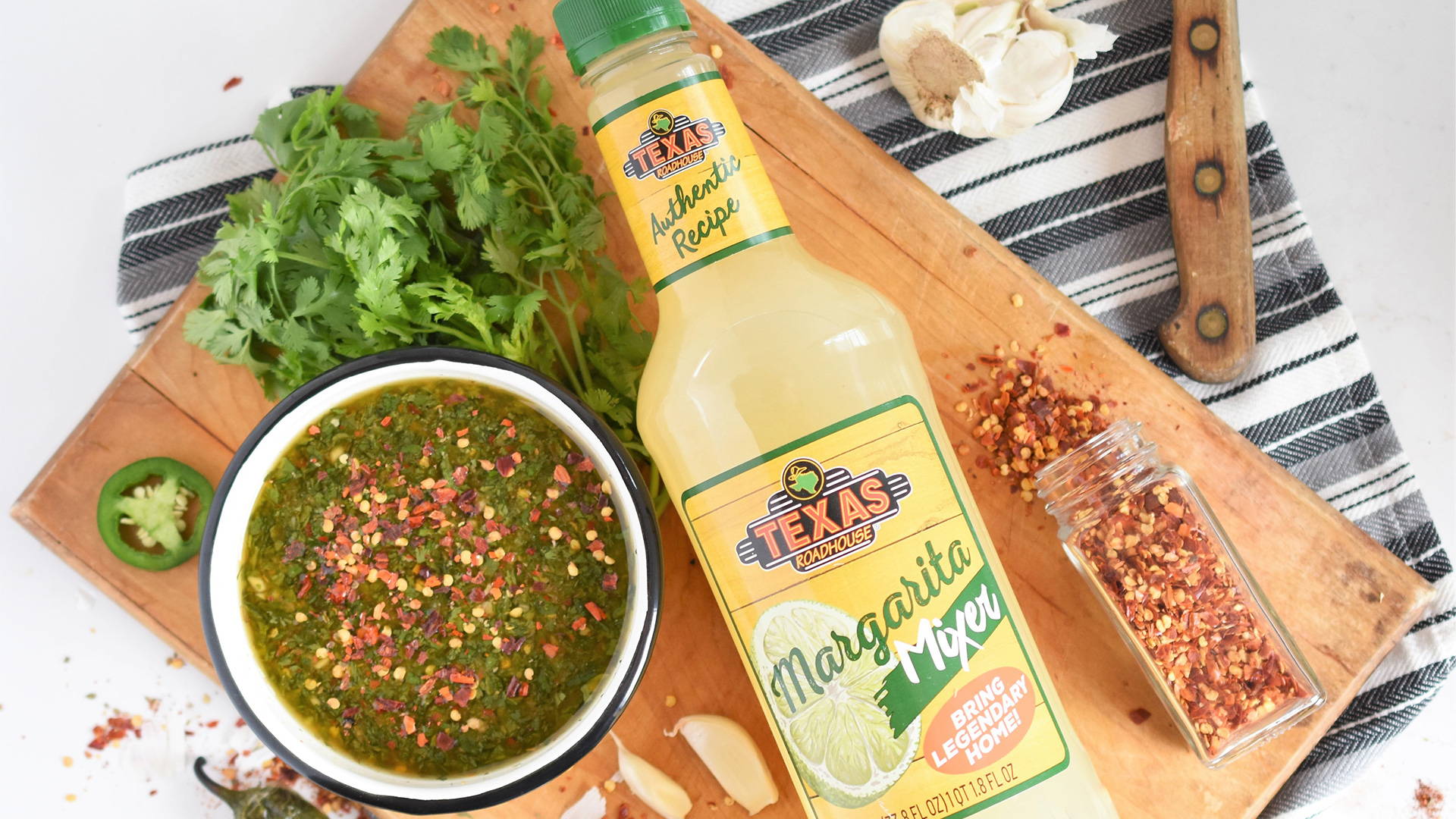 ¾ C. olive oil

4 cloves garlic, minced

1 bunch cilantro, finely chopped

1 tsp. red pepper flakes

2 tsp. kosher salt
½ tsp. pepper

1 tsp. cumin

½ tsp. oregano

½ tsp. chipotle powder

½ tsp. coriander
---
DIRECTIONS
In a medium bowl, whisk together all the ingredients until well blended.

Place beef in a sealable bag or container and pour marinade over meat.

Allow to marinate in the refrigerator for 6 hours to overnight (depending on the cut of meat); turning the bag over periodically to ensure all the beef gets marinated.

Remove meat from marinade and allow to come to room temperature before grilling.

Discard any remaining marinade.