NY Strip with
roasted red pepper sauce


yield: 4 Servings
|
Prep Time: 40 minutes
| Cook time: 12 Minutes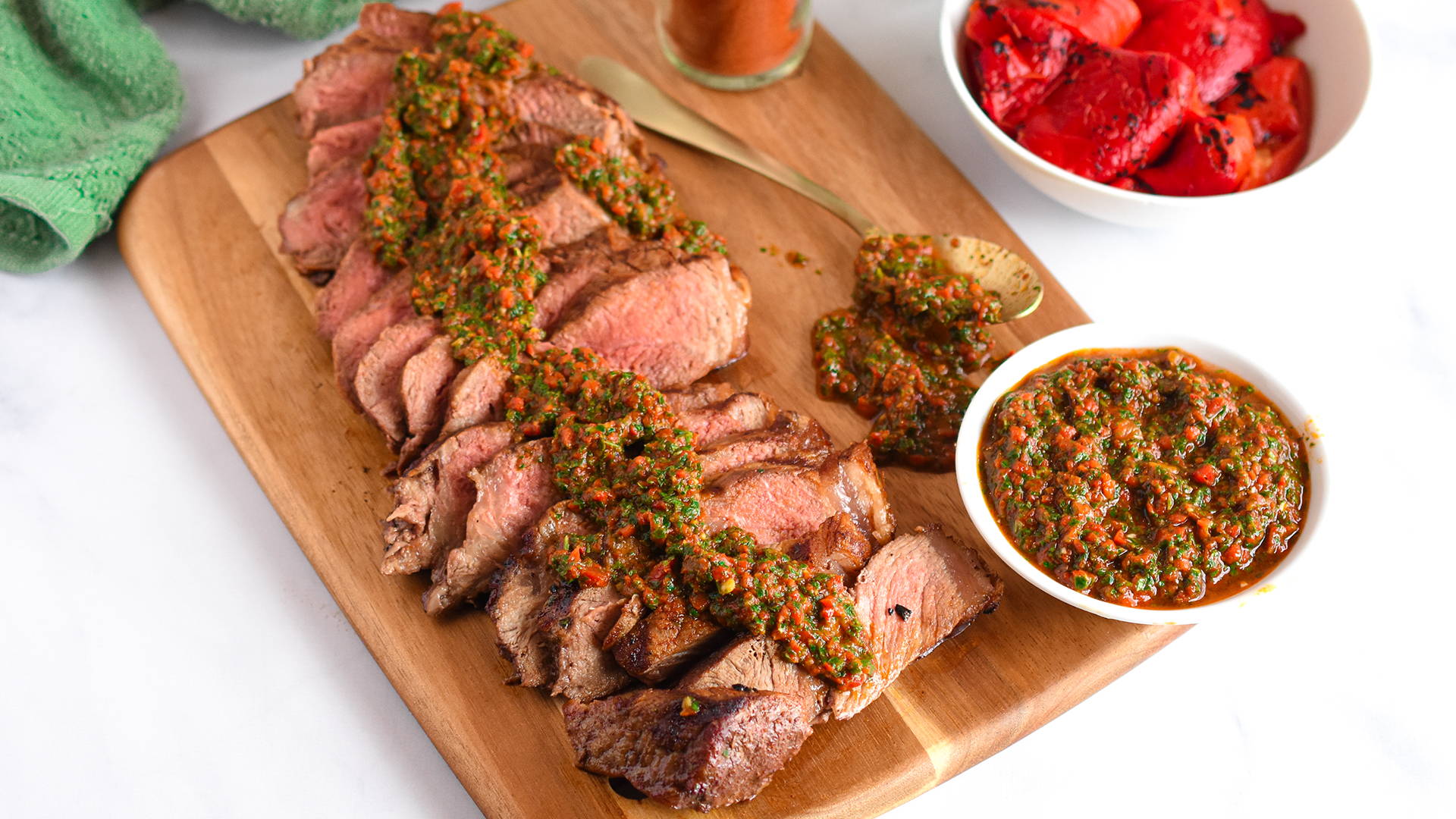 4 NY Strip Steaks, room temperature

2 C. chopped flat-leaf Italian parsley

1 Tbsp. minced garlic

16 oz. jar roasted red peppers, drained

4 ½ tsp. Spanish paprika, divided
½ tsp. ground cumin

½ C. extra virgin olive oil

¼ C. red wine vinegar

¼ tsp. kosher salt

1/8 tsp. coarse black pepper
---
DIRECTIONS
In a food processor, pulse all the ingredients except the olive oil.

Remove from the food processor and gently whisk in the olive oil. Chill the mixture for at least 30 minutes.

To cook, preheat grill to high and oil the grates.

Sprinkle ½ tsp. of reserved Spanish paprika on each side of the steaks and rub in well.

Place the steaks on the grill for two minutes, then flip and cook the other side for two minutes.

Turn the heat down to medium and continue cooking, flipping every two minutes, until the steaks have reached 5 degrees below your desired level of doneness.

Remove from the grill and allow to rest for 5 minutes.

Serve by topping the steaks with the sauce.