Garlic Herb crusted Ribeye


yield: 4 Servings
|
Prep Time: 10 minutes
| Cook time: 15 Minutes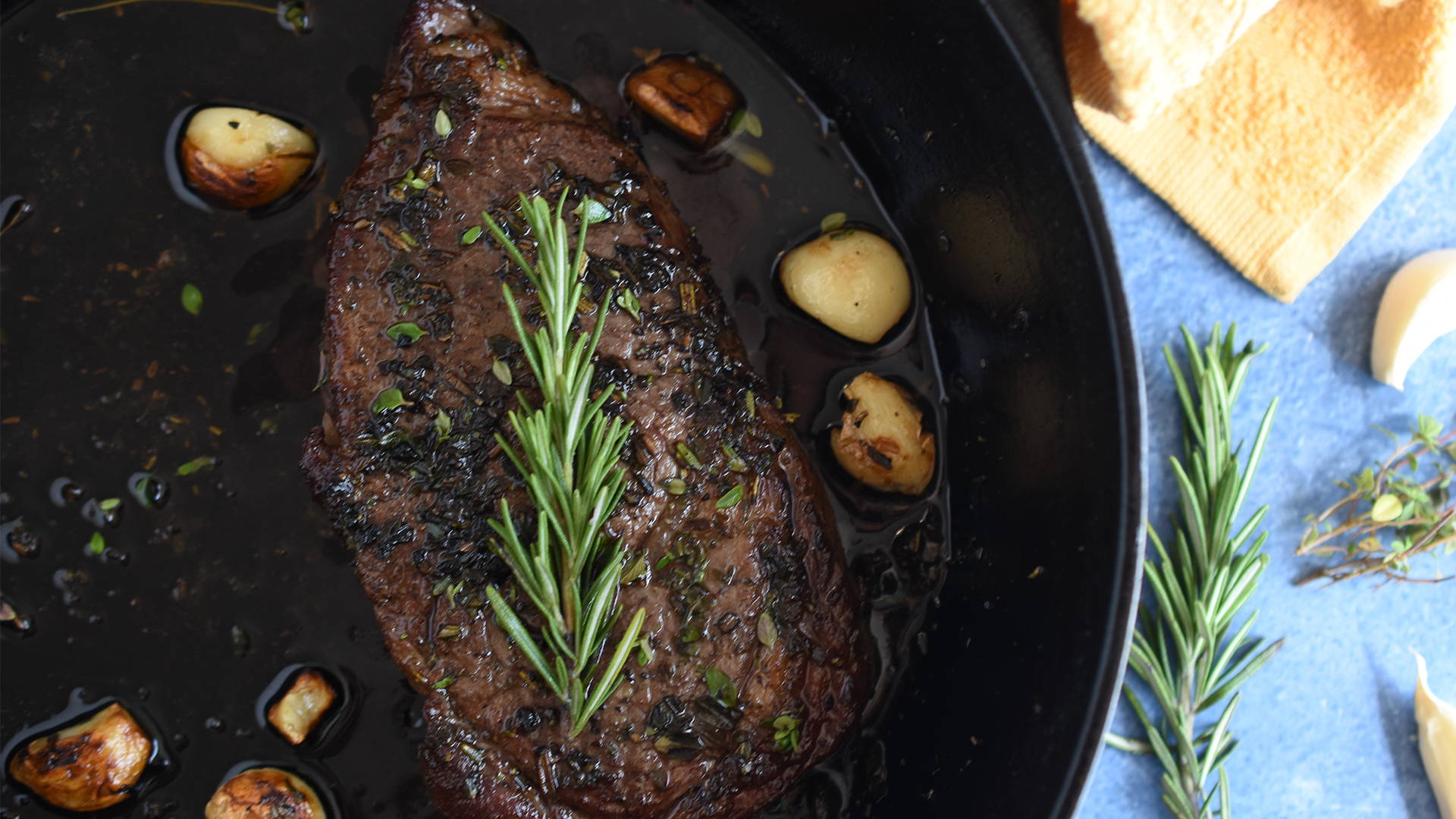 4 – 12 oz. Ribeye steaks

Avocado or other high heat oil

4-6 whole garlic cloves

1 ½ Tbsp. olive oil

2 tsp. fresh rosemary, minced


(more for garnish if desired)
2 tsp. fresh thyme, minced


(more for garnish if desired)

2 tsp. fresh marjoram, minced


(more for garnish if desired)


4 tsp. butter, softened

Salt and pepper
---
DIRECTIONS
Preheat oven to 425°

Dry steaks and bring them to room temperature.

In a small bowl, mix the olive oil, rosemary, thyme and marjoram; set aside.

Season steaks generously with salt and pepper.

Heat oil on med-high heat until hot and shimmery.

Add garlic and steaks.

Sear steaks on both sides, moving the garlic around to prevent burning.

Press half the olive oil mixture onto one side of the steaks and cook for 30 seconds to 1 minute.

Flip and repeat on other side.

Transfer pan to the oven and cook until they are 10 degrees shy of your desired finished temperature.

Remove from oven, top each with 1 tsp. butter, tent with foil and allow to rest for 10 minutes.

Garnish with more fresh herbs if desired.
TIPS: If using dried herbs, cut the amount in half for the olive oil mixture. If using dried herbs for the garnish, mix with the softened butter a couple of hours in advance.