Filet with
sage-Walnut cream sauce


yield: 4 Servings
|
Prep Time: 10 minutes
| Cook time: 20 Minutes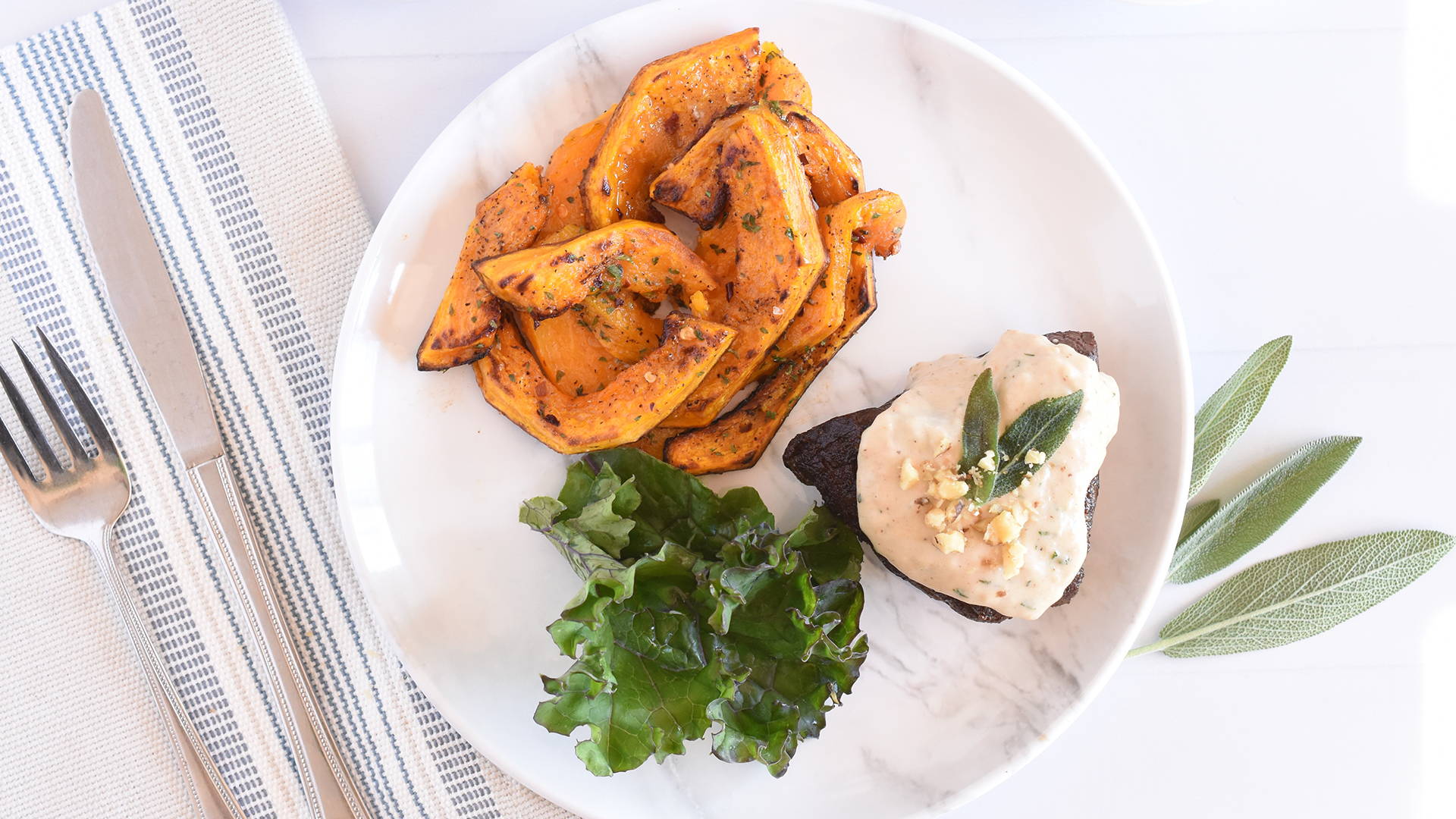 4 – 6 oz. filets

Salt and pepper

2 Tbsp. avocado oil or other high heat oil

1 small shallot, minced

1 Tbsp. Sherry vinegar

4 Tbsp. unsalted butter, cut into pieces

¼ C. all-purpose flour
2 ½ C. whole milk

½ C. heavy cream

2 Tbsp. minced fresh sage leaves

¼ C. finely chopped walnuts

1 tsp. salt

¼ tsp. pepper

1/8 tsp. freshly grated nutmeg
---
DIRECTIONS
Bring filets to room temperature and dry well.

Season with salt and pepper.

Heat a skillet over med-high heat for 2 minutes then add the oil and heat an additional minute.

Sear the filets for about 2 minutes on each side.

Turn the heat down to medium and continue flipping and cooking the filets until they are about 5 degrees shy of your desired finished temperature. Put them on a platter and tent with foil.

In the same skillet on medium heat, sauté the shallots until tender, about 1 minute.

Add the sherry vinegar and whisk until it's evaporated.

Add the butter and melt. Then add the flour.

Whisk constantly until the mixture turns light brown is color (turn down the heat if it is browning too quickly).

Slowly add the milk, cream and sage and whisk constantly until the mixture thickens.

Remove from heat and add the walnuts, salt, pepper and nutmeg.

Serve over prepared steaks.